The Allstars return to the "The Happy Return"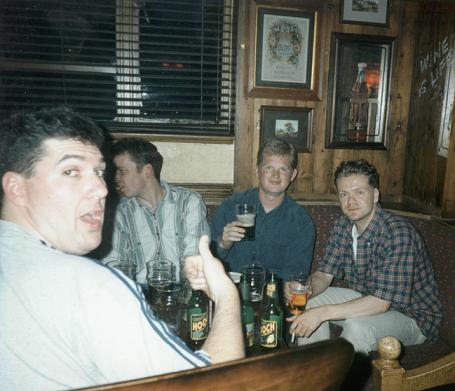 Three Ginger Warriors enjoy a "Happy" pint, but only one appears to have worked up a manly thirst.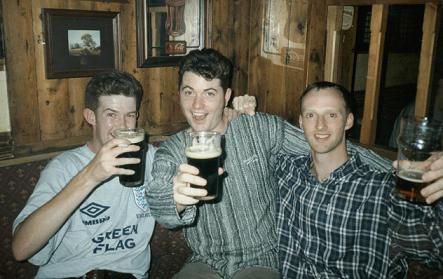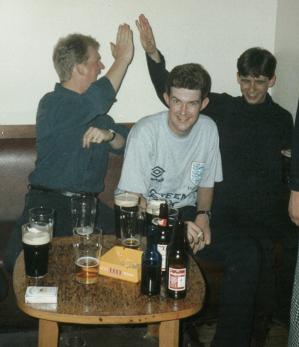 High Fives from the Rolleston Drive Boys.
There was no more fitting meeting place for the first official Allstars reunion night, than their spiritual home - The Happy Return (sadly refurbished). Many a Saturday evening, four to five years past, had seen Sid convince an occupant of this fine establishment that what he really wanted to do was rise the next morning Grove Farm bound.
Wolfie relaxes with an "Irish" pint, but Little Richie has passed the two pint threshold, and is out for the count.
There was a sad inevitability to the evening's denouement, as complete Allstar inebriation meant only one venue could aptly finish off the night.