Lee's first Allstar game for 10 years, and Cookie's first appearance since 1992, accompanied by fellow Lenton Hall "Class of '90" alumni - Graham (on a short break from the Library), Deslick (acclaimed former Sports Sec.), and Jim Higginbotham (friend to Assistant Bursars everywhere).
Man of the Match - Pete's Magic Boot awarded to.... Jack Hawkins.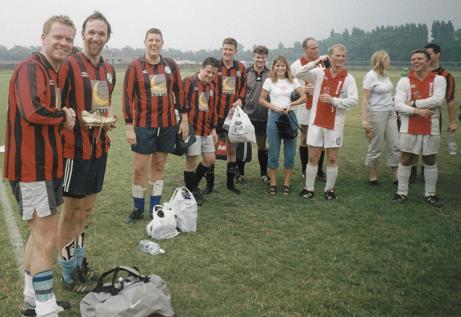 Si Waters' Puma Flash, magically sprayed for the inaugural Golden Boot award.
To view more action photos, click here.
The traditional post-match penalty competition.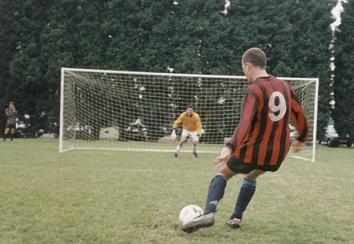 Kits were again kindly supplied by the Original Allstar, Marc Mullen, with his younger brother, Paul, making his Allstar debut.
For the full match report, click here.