Group pose in Jongleurs Comedy & Night Club, Nottingham.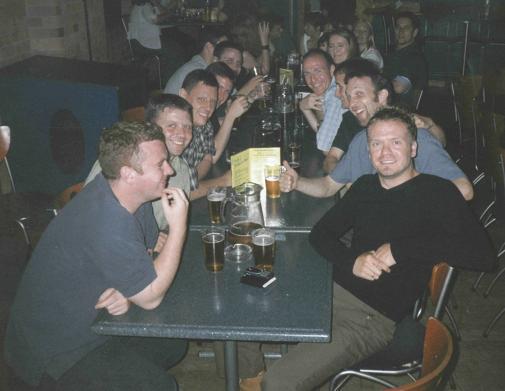 As Jongleurs beer is consumed, Conor can only marvel at Si Waters' demonstration of how a Pop-Star 'loves' the camera.
Shaggy smiles with relief as he passes through a strict door policy.
Although the comedy could never compete with Sid's goalkeeping, ex-Big Breakfast presenter Paul Tonkinson's repertoire of school-day reminiscence came a close second.
Shaggy and Wolfie perform the left-handed "Allstars shuffle".
It's murder on the dance-floor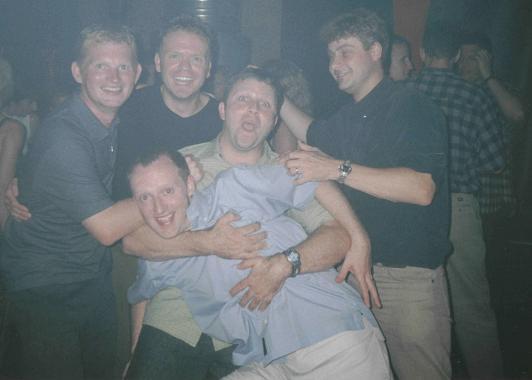 As the party descends into the usual homoerotic chaos, Deslick (in the background) is still left trying to explain to Sid and Graham where it all went wrong for them at Highfields.
The day after the night before...the Allstars meet for Sunday lunch in the Rose&Crown on Derby Road.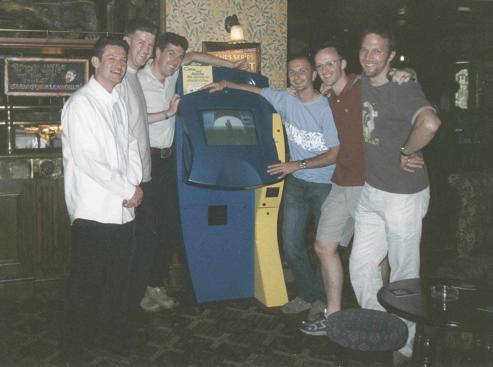 The Allstars assemble around the strip poker machine.