Another Allstars, another return of a prodigal Duncan. This time, Dr Fagg, all the way from his laboratory in Portugal. An impressive commitment for his Allstars' debut, and one that required detailed directions to Grove Farm, a path obviously much less trod by our intrepid alchemist in his undergraduate years, than that between Rothesay Avenue and The Happy Return public house.
Man of the Match award.
Sid and Sheff receive the Golden Magic Boot from the WebMaster in the Rose & Crown. The first ever joint award.
After the night out, the Derby Gorve mob met up from Sunday brunch at the Fat Cat, Nottingham. Danny and Pat on their first Allstars for 11 years.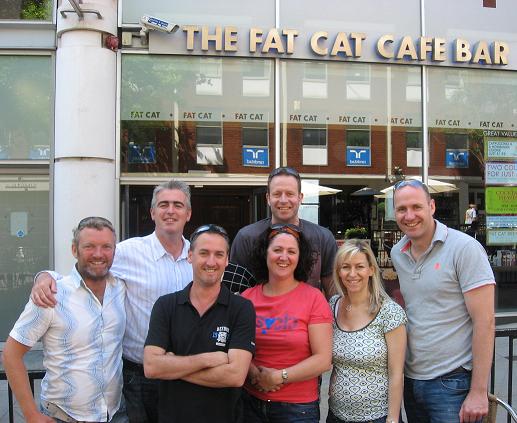 For the full match report, click here.
To see the post match drinks, click here.