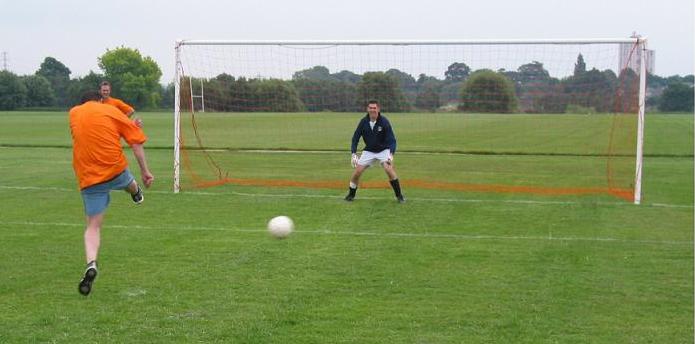 The last penalty taken, but definitely not the least. Truly the most remarkable Allstars penalty ever. To all the world it looked as though Wolfie was about to attempt a foolhardy left-foot strike. But no. At the last possible moment, and to Sid's obvious amusement, Mr Cummins elected to twist his right foot around the ball. Ten seconds later, the ball narrowly missed Sid's left-hand post by a good 5 metres. Superb entertainment.
To get the low-down on the real goalkeeping hero of Allstars 2003, click here.
To return to Allstars 2003, click here.
To view the evening photos, click here.