Thanks to all who came. Appreciate you all have busy lives and many other more important commitments. Special mentions though to Pat Hudson travelling all the way from Cornwall, and Dave Holburn, who transported himself and family to the East Midlands in a mammoth 395 mile drive from Aberdeen, ably supported in this endeavour by 4 on-board DVDs, and enough diesel to get Blair and Bush playing war games again. After careful consultation of AA route planner, Pat magnanimously conceded the 'biggest drive to the game' award to Dave.
The Northern Allstars mascot.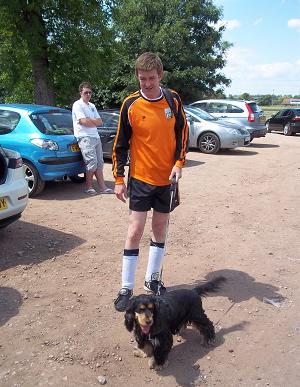 Scooby made his first appearance at Grove Farm.
After the match, the Allstars retired to their hotels to prepare for Ladies Night at Nottingham racecourse.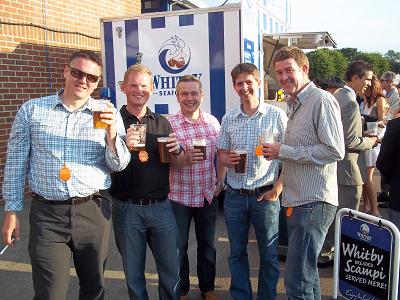 For the full match report, click here.
To see the post match activities, click here.