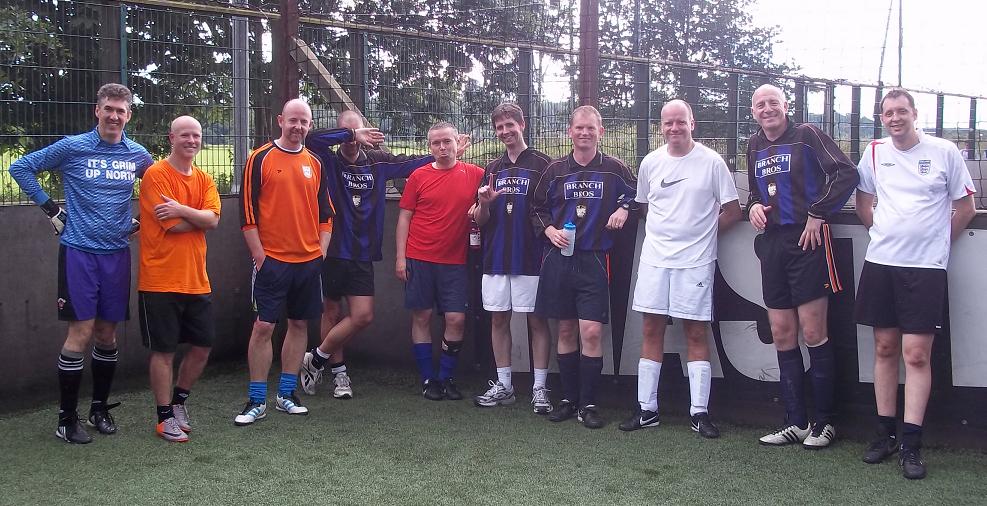 Penalty Competition Missers
Left to right:
Grant McKinlay; Dave Holburn; Andrew Perrin; Duncan Perrin; Andy Kit; Rich Isherwood; Max Halliwell; Neil Cook; Ian Cook; Andy Mansfield.
After the match, the Allstars had a quick pint and catch-up in the PowerLeague Bar, before either returning home or preparing for The Night Out - Greyhounds, Castle Bar, and Curry. Thanks to Jack and Max for the 'rounds', and for apprehending a prowling Billy as we all made our way 'home' at the end of the night. Splendid.
For the full match report, click here.
To see the post match activities, click here.