Post Match
A respectable 11 of the 17 players made it out for the evening's entertainment, meeting at the Greyhound racecourse in Nottingham around 6:30pm. The smell was the abiding memory, closely coupled with the reason for the smell providing most Allstars' betting strategy. The 'lighter' the dog from observing each hound's pre-race 'ritual expulsion' generally saw the money following their nose. This strategy had its moments, and a subtle variant of this general rule enabled Mr Kit to pocket a cool £55 profit (4 race wins) on the whole venture.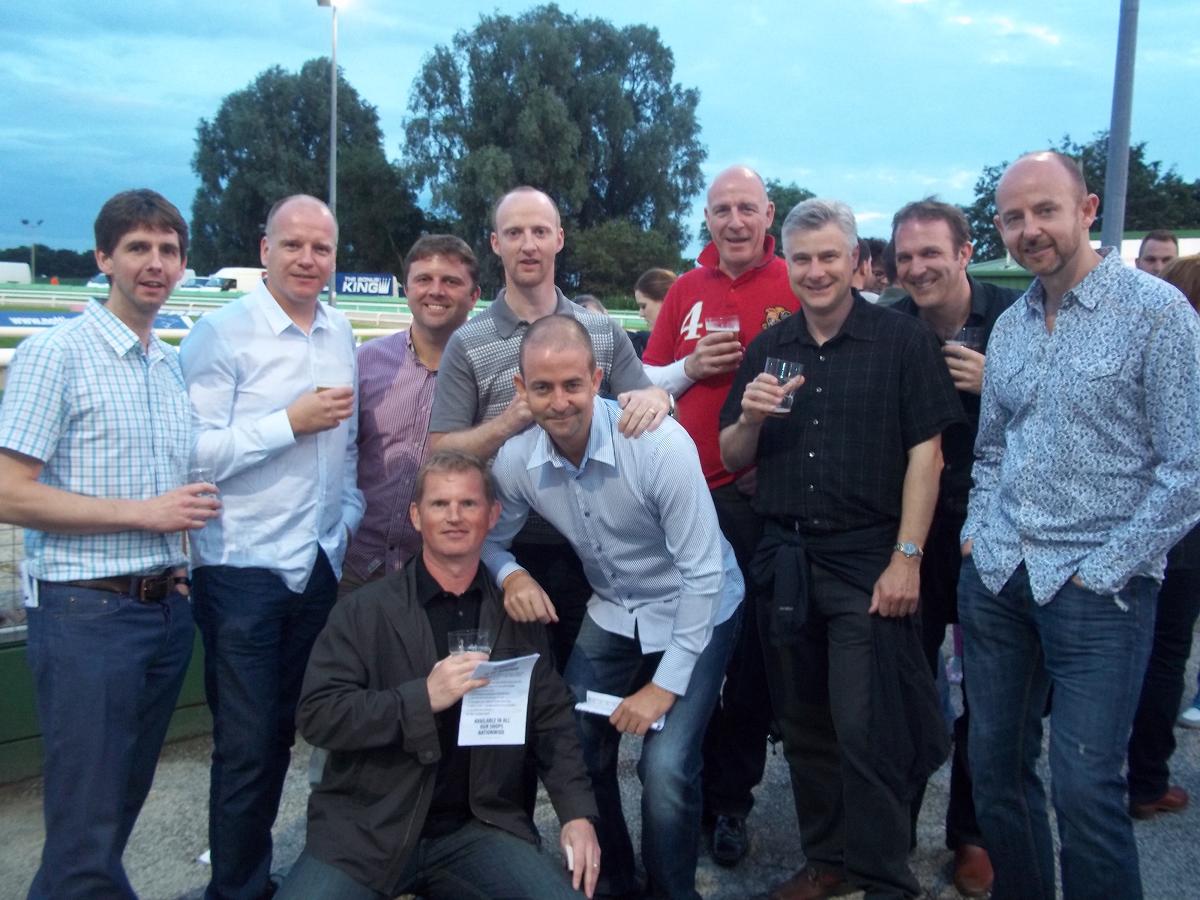 Group Shot - Whilst Andy K collected more winnings, the rest of the Allstars took the opportunity for a group pose.
Jack swallows a dog, as it crosses the winning line.
The Allstars then returned to the Big City, enjoying a fine culinary experience in the Cumin Indian restaurant on Maid Marion way, after first having imbibed some ale and choice 'shots', whilst recounting tales of past and present in the Allstars-friendly Castle Bar.
Team A attempt to apportion blame, whilst keeper Billy chuckles, in the Castle Bar.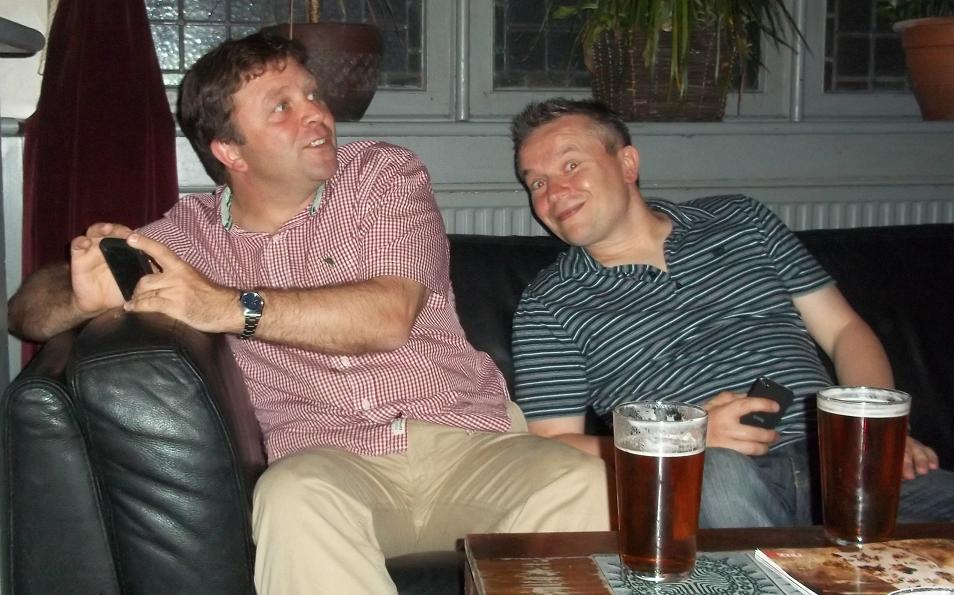 Team B cosy up with a couch and some smartphone petting.
Team Perrin salute the Allstars.
To see more post match photos, click here.
To return to the Match report, click here.
To return to Allstars 2012, click here.