Post Match
Whilst most players set off to their hotels to change for the night, Shaggy was the lucky recipient of a massage to help his groin strain. He was soon seen skipping into the Racecourse later on. By then, Graham had embarked on an innuendo-based approach to the betting, as a ruse to distract fellow race goers from the shoes he must have borrowed from a giant.
Excellent work from Dr Hawkins, who was wearing a lovely pair of carefully chosen shoes, with the booking of restaurant and taxis from racecourse. The time he spent organising that rather than following the betting strategy of Mr Jackson probably saved him the price of his night out.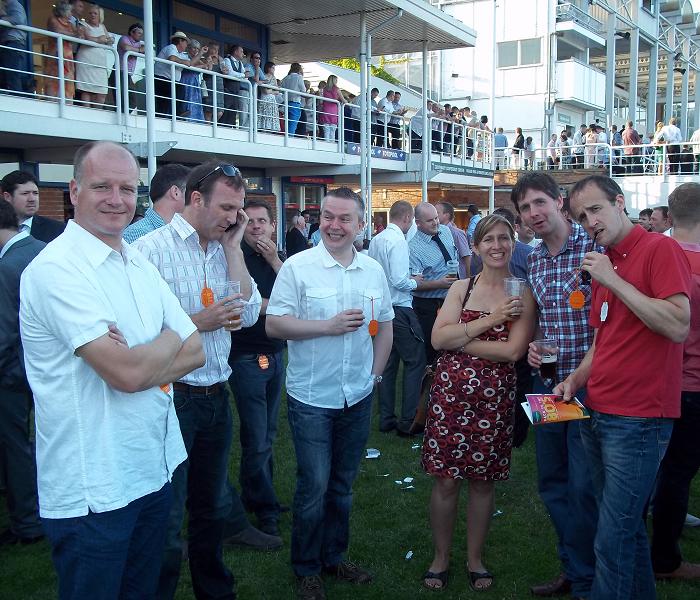 Mrs WebMaster had a great time interviewing a succession of Allstars about their roles in life, and many of them were spooked by the uncanny resemblance of Lorna McKinlay to her mother.
A great time was had later in the Castle bar, Cumin restaurant, and Roundhouse bar. It was, as always, great to see everyone. The WebMaster intends to be the oldest player on his team next year.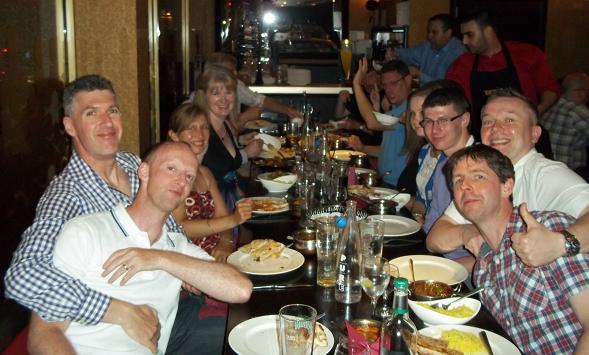 Cumin restuarant, Maid Marion Way.
Fleetwood cousins .
[To read the as yet untold story of inter-Allstars cousinhood, click here.]
Allstars 2014 is the 20th Anniversary Allstars. Plans afoot for a Camp Allstars? Yes, there have been a few I hear you scream, but how great would it be to commune in the great outdoors? Pitching tents in a Nottingham campsite would mean Allstars could arrive with family, kids could play with each other, leaving Allstars and partners to drink, BBQ and be merry.
And for those that missed the post match email from Cookie - this is what he got up to when he returned from town that night…
Sleeping at Neil's house, who has a nine month old Miniature Schnauzer.
Slept in spare room. In middle of the night I heard the dog crunching on something.
Woke again a few hours later with him still crunching. Got up, had a shower, went to put in my false teeth only to find… the dog had stolen my false teeth from the bedside table and had eaten them!
Personally, the WebMaster thinks Cookie is mellowing in his dotage. Ordinarily, one would have expected Longers to have knocked out a couple of the dog's teeth, as both a replacement and lesson to not mess with him in future.
To return to the Match report, click here.
To return to Allstars 2013, click here.