Match Report
Another nice hot day for the Allstars as they emerged from their palatial (compared to Grove Farm) changing rooms onto an historical fourth different Highfields pitch (stat courtesy of Sid). Captains quickly agreed with referee Mikey Shaw that 4 quarters of 20 mins each was sufficient given temperatures, size of pitch, and player muscle condition. Kick off was delayed though as Team Billy practiced a pre-match dance routine, bearing all the hallmarks of a post-watershed outtake from Glee, under the guise of warming up.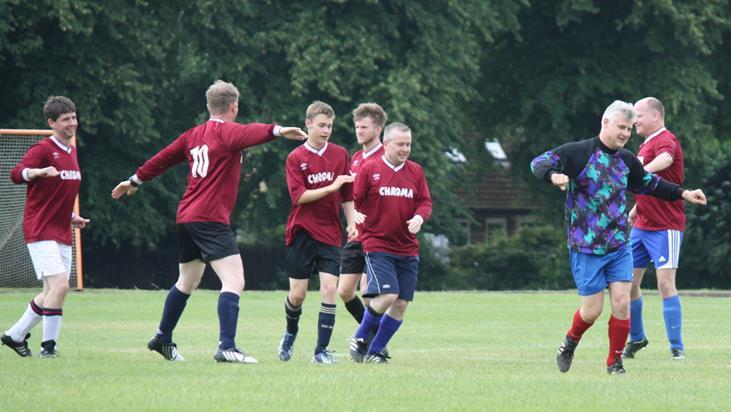 Team Billy's Haka
Team Excalibur looked on in bemusement, whilst occasionally half-stretching a thigh muscle. Despite seeming to perplex his teammates, and causing Andy K to twinge his troublesome groin, Billy could argue that his Bruno Tonioli inspired Haka ultimately proved inspirational.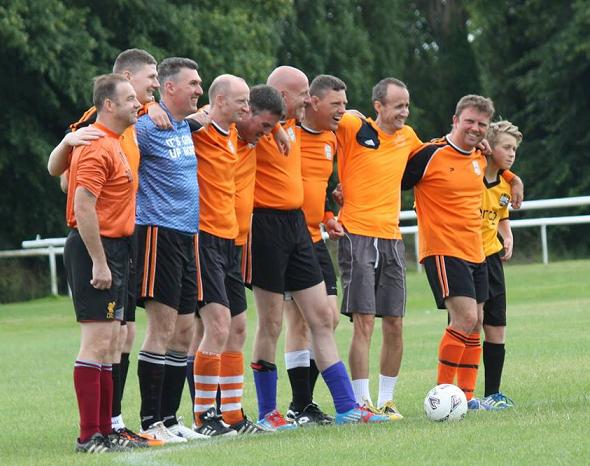 The Tangerines look on amused.
Finally, when Billy's team had finished dancing, the teams exchanged the customary Champions League handshake.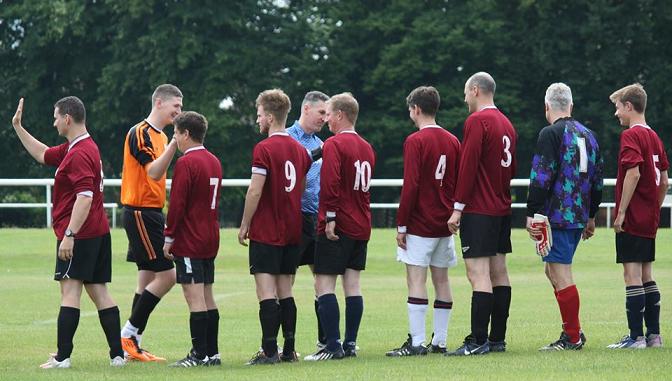 To continue the Match Report, click here.
To return to Allstars 2014, click here.