Post Match Activities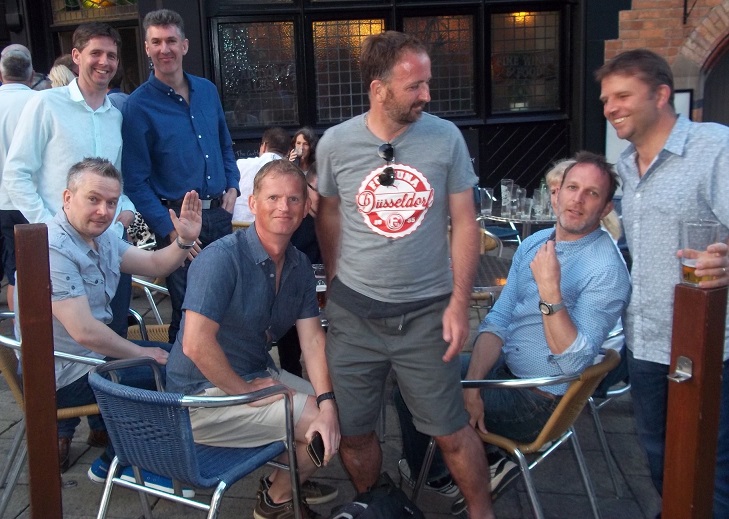 Marc gets ready to 'leg it' for his train home, whilst others gurn.
Later in the evening a group gathered to drink and make merry outside The Castle bar, opposite the Castle gatehouse, before having a top notch curry at the Mem Saab on Jack's recommendation, which left a small but satisfying hole in most wallets but completely extinguished the moths in Sid's. The Allstars were so impressed, a table for 10 was booked for 2016 before we'd even left for the night.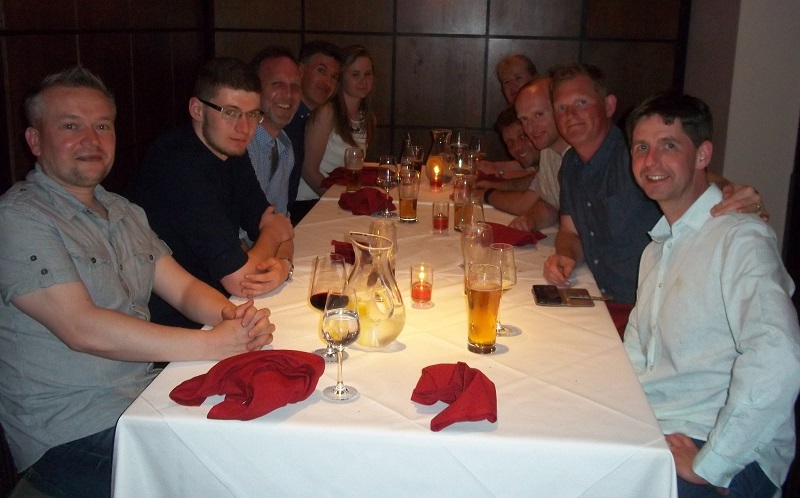 Bring on that Tandoori Ostrich.
There was even time to be lasered by Max, as we marvelled at the expanding puddings (and the cost of Sid's bill).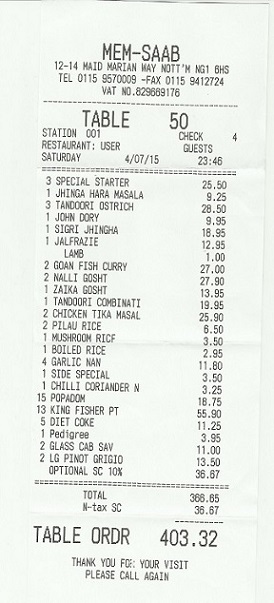 The WebMaster Lasered as Sid's bill arrives.
Cheers Everyone!
To return to the start of the Match Report, click here.
To return to Allstars 2015, click here.