...and the post-match wind down. This year in the new Herbert Kilpin bar.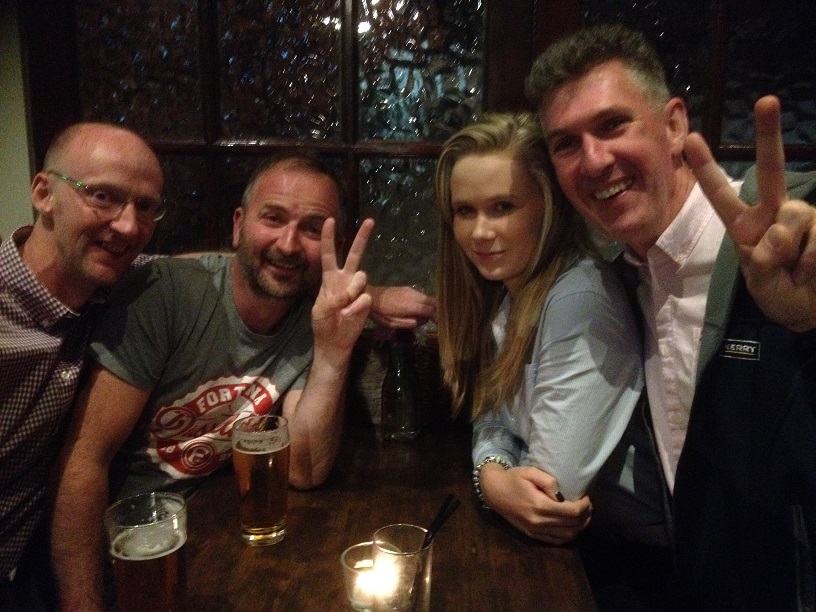 The Herbert Kilpin
The Allstars met up for food and drinks in this excellent independent free house on Bridlesmith Walk.
For the full match report, click here.
For the penalty competition, click here.
To see the post match activities, click here.