Post Match Activities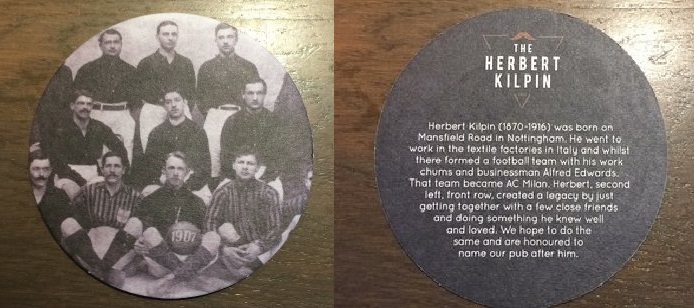 The Herbert Kilpin beermat.
A late coup in the role of Social Secretary by Si Heath (back after six short years), meant that instead of meeting up in the Raglan Irish Bar (formerly the Hawksley pub) on Derby Road, the Allstars decamped at The Herbert Kilpin, an excellent independent free house on Bridlesmith Walk. Herbert (1870-1916), a native of Nottingham, was instrumental in forming one of the world's most famous football teams, AC Milan, and thus, as the beer mat history put it "creating a legacy by just getting together with a few close friends and doing something he knew well and loved". Remind anyone of anything?
Germany v Italy, Euro 2016, 1-1 (Germany, surprise, surprise win on penalties).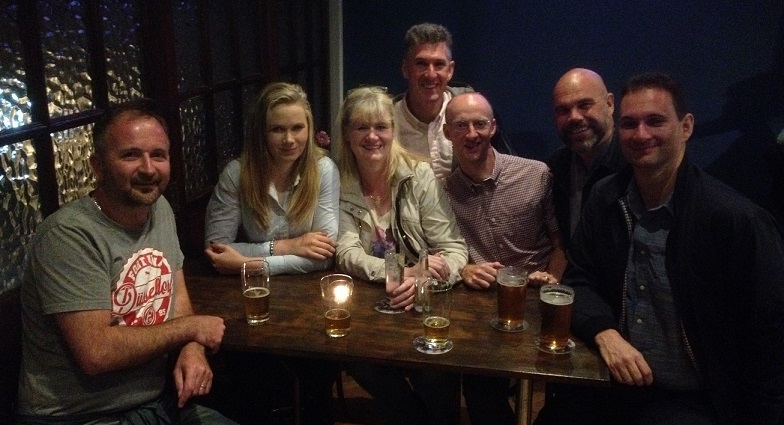 Cheers, Herbert!
Looking forward to 2017, as young Andrew McKinlay becomes the next generation of Nottingham student, already tasked with trawling the local hostelries on the Friday night preceding for last minute ringers. Unconfirmed reports suggest he's also been tasked with setting up an FC Northern Allstars in the University Sunday League, playing in Blue&White striped tops emblazoned on the front with "It's Mediocre in the Midlands".
To return to the start of the Match Report, click here.
To return to Allstars 2016, click here.